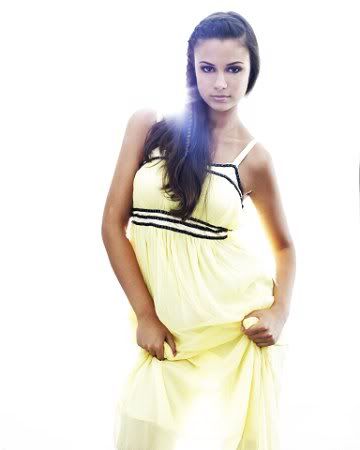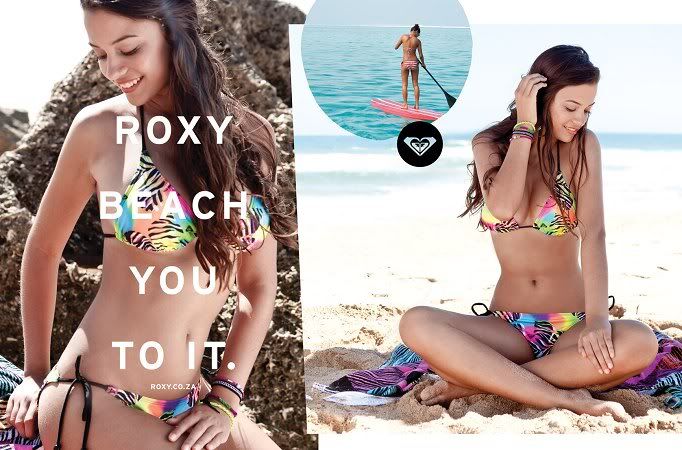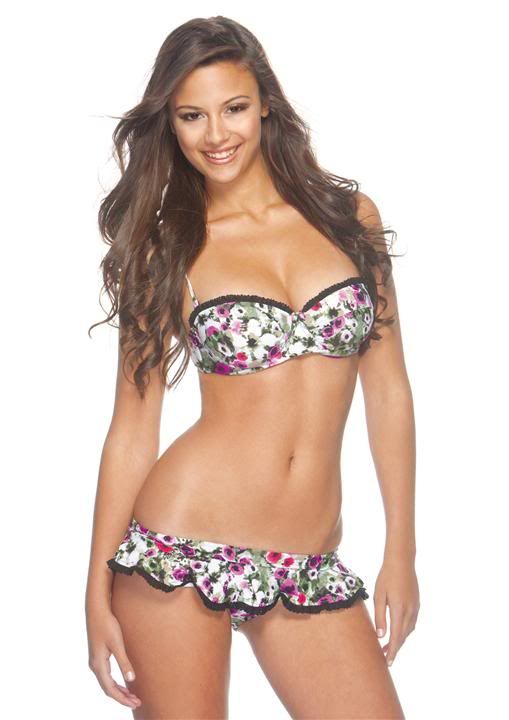 Being the proudly Durban girl that I am, when I heard one of our local girls had won the SA Sports Illustrated Model search I decided to find out more about her...
Article for YCLAD Magazine :
With her sultry, European
demeanour
, Chiara Moreira has the natural ability to turn heads.
At just 18 years old, this gorgeous Durban girl has already graced the pages of the 2011 Sports Illustrated swimwear edition. We decided to chat to her and find out how it feels to be steaming up the camera lens on a tropical island with world renowned photographers...
YC: At what age did you start modelling?
CM: I started modelling at about 13 years old and then did my first portfolio at 15.
YC: How did you get involved in the industry, and how did ICE Model Management discover you?
CM: I always wanted to model from a young age, and then co-incidentally someone approached me from ICE, and asked me to come in for an interview, and it basically started from there.
YC: You are a very beautiful girl - any European genes in your family?
CM: [Laughs] yes actually my mom is Italian and my dad is Portuguese, so I've got a mixture of both!
YC: Congratulations on taking the title of this year's Sport Illustrated Model search winner! How does it feel to be part of such a big publication, and to have entered the next height of your career?
CM: Thank you so much! I definitely feel extremely lucky to be a part of something as big as Sports Illustrated, especially at such a young age, as I know there are many models out there who have always wanted to be in my position. I'm certainly excited to have taken my modelling career one step further, as it opened so many more doors for me which will definitely create greater opportunities for myself in the future.
YC: How was the 2011 Sports Illustrated shoot experience in the Seychelles?
CM: It was definitely an eye-opening experience for me, and being surrounded by such professional people. It was intimidating at times, but I loved every bit of the experience!
YC: What are your favourite things to do/ hobbies? And what makes you happiest?
CM: I love keeping fit, being outdoors, going to the Spa, travelling and shopping. I'm definitely in my happy place when I'm surrounded by my wonderful friends and family
YC: How would you advise other girls wanting to become a success in the modelling industry - any tips and advice?
CM: I think keeping humble is such an important part of wanting to be successful, but also being confident and happy about yourself and using your uniqueness to the best of your ability. Never give up, and your hard work will pay off!
YC: What are your goals and aspirations for the next 5 years? And where do you see yourself?
CM: I see myself living in Cape Town and modelling professionally, and also hopefully doing some international work! I'd also hopefully like to get my honours in psychology in 5 years' time, and once I've done that, I'd like to travel around Europe!