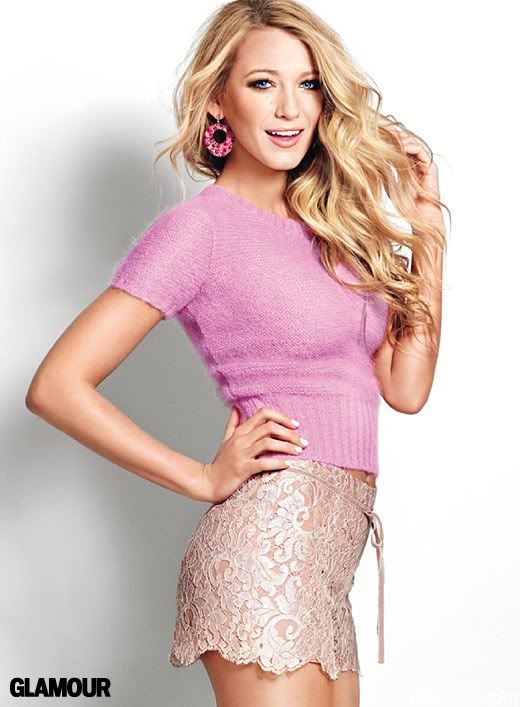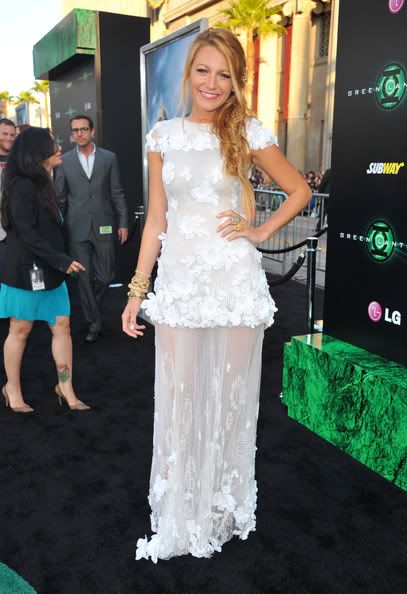 When Miss Lively walks into a room, her style and beauty have the ability to melt everyone around her.

The new 'it' girl in tinsel town, Blake Lively is beaming in pop culture TV series and Hollywood films everywhere.

It's no secret that we eagerly tune in to Gossip Girl each week to see 'Serena van der Woodsen's city chic style, but it's really her alter ego's off-duty outfits that we adore.

Here are some ways to emulate Blake's amazing look:
1. We especially love when she wears red to evening events, whether a short mini dress or a show stopping gown, turn heads at your next event by wearing a sexy red dress, but remember, don't expose too much!
If you're showing a lot of leg, keep the top covered up, and vice versa with showing cleavage.
2. Blake loves to show off her super toned legs in 'short shorts', dress them up like she does for a night out by pairing them with a basic button up white collared shirt and embellished jacket, or choose a frilly pair for a 'boy meets girl' twist.
3. Another colour Blake frequently wears is sky blue, and she rocks it for so many different occasions. Ladylike with covered shoulders and a full skirt, or body hugging and embellished for a gala event, bohemian and whimsical for anytime, and even for day time with a blue leather skirt ad sparkly top!
4. One thing we love about Blake is that she's not afraid to stand out in a crowd, and what better way to do that then with sequins. Whether it's a sparkly jacket, a tiered mini skirt, or patterned separates, she steels the spotlight in these sparkly ensembles! So throw on a sparkly jacket over a t-shirt and jeans, or go all the way with a sequined dress for a night out.
5. Even though we love blake in colours, there is something so sophisticated and polished about black and white, and Blake does it so well. From an easy white shirt and black leather pants, to a patterned dress, the boudoir trend is big for Fall, but Blake has been playing with sheer pieces for a long time. Whether she is showing off her midriff, or playing coy with a sheer look over her legs, we love how she incorporates it into her look for a peek-a-boo effect.
Take these easy tips to inject a little Blake Lively glamour into your wardrobe and everyday street style.