I'm really

into

art movies, and think there's nothing better than getting lost in an unconventionally shot film, bursting with cinematic visuals and emotion. Films about the life of an artist are usually overflowing with this. Frida (starring Hayek, 2002) is one of my favourites, and one of Hayek's best performances. The film depicts Kahlo's life story unapologetically and the visuals, music and paintings are breathtaking. I wanted to dedicate a post to her. Some of Frida's original works: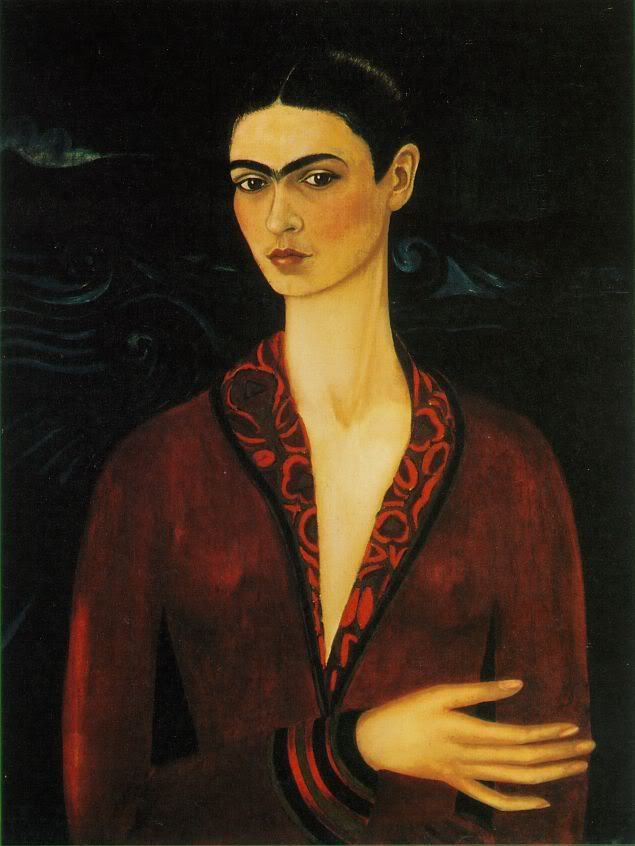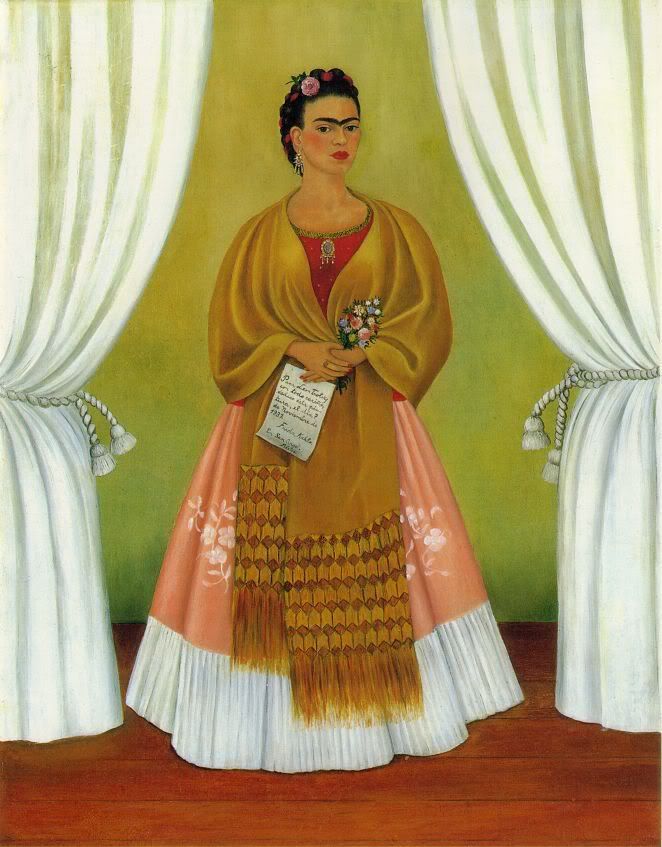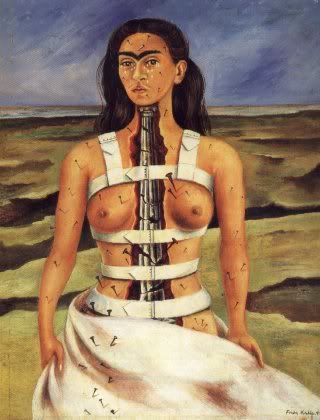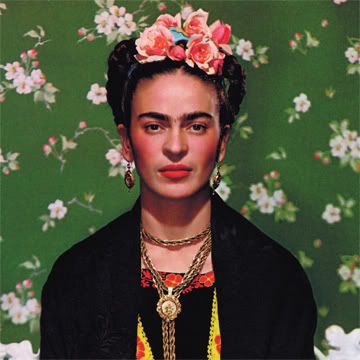 Frida Kahlo de Rivera (1907 – 1954)
A Mexican painter, Frida was best known for her self-portraits. Her work has been famously acclaimed in Mexico as emblematic of national and indigenous tradition and by feminists for its uncompromising depiction of the female feeling and form.
Frida has been described as: "
…one of history's grand divas…a tequila-slamming, dirty joke-telling smoker, bi-sexual that hobbled about her bohemian barrio in lavish indigenous dress and threw festive dinner parties for the likes of Leon Trotsky, poet Pablo Neruda, Nelson Rockefeller, and her on-again, off-again husband, muralist Diego Rivera.
"
At 22 she married the famous Mexican muralist Diego Rivera, 20 years her senior. Their stormy, passionate relationship survived infidelities, the pressures of careers, divorce, remarriage, Frida's bi-sexual affairs, her poor health and her inability to have children. Frida once said:"I suffered two grave accidents in my life…One in which a streetcar knocked me down and the other was Diego." The streetcar accident left her crippled physically and Rivera crippled her emotionally.