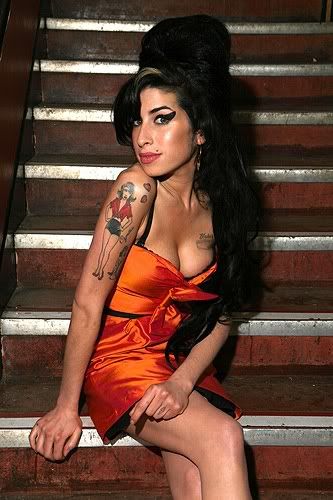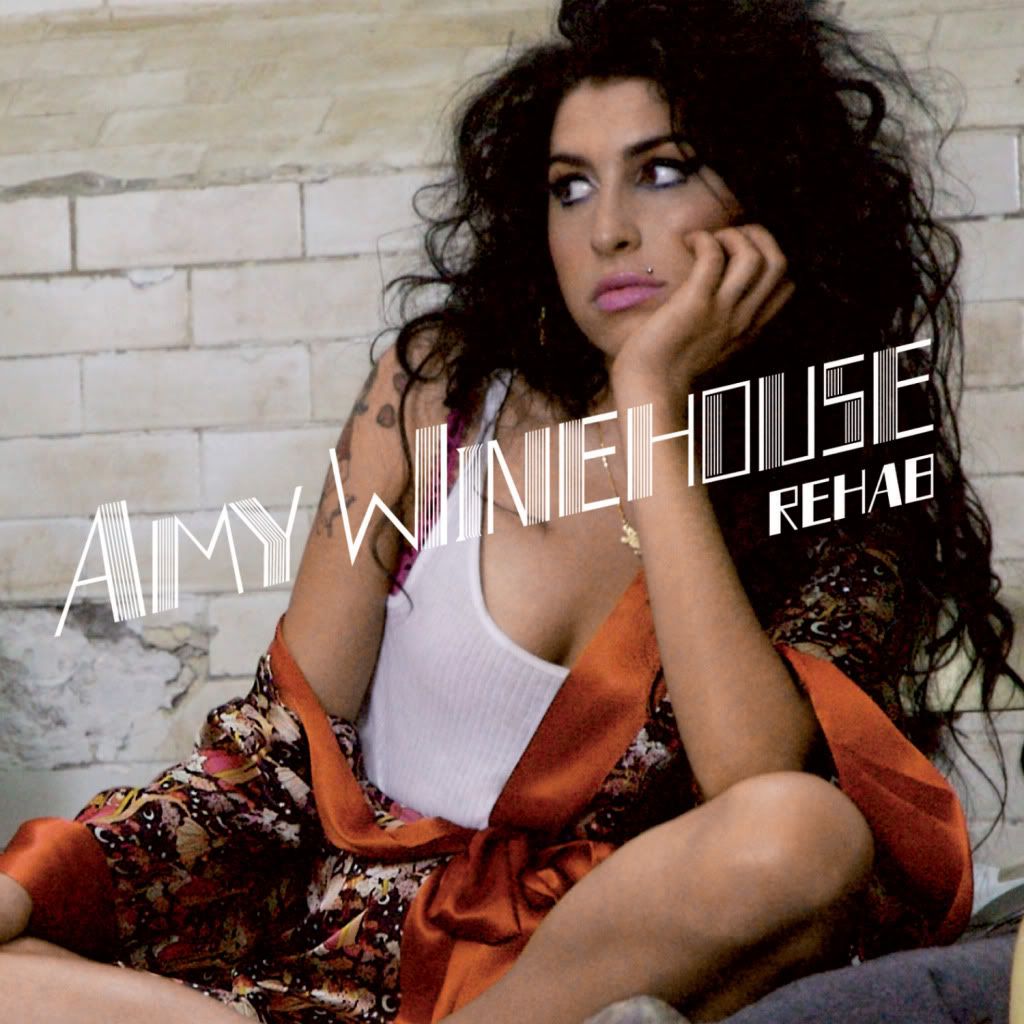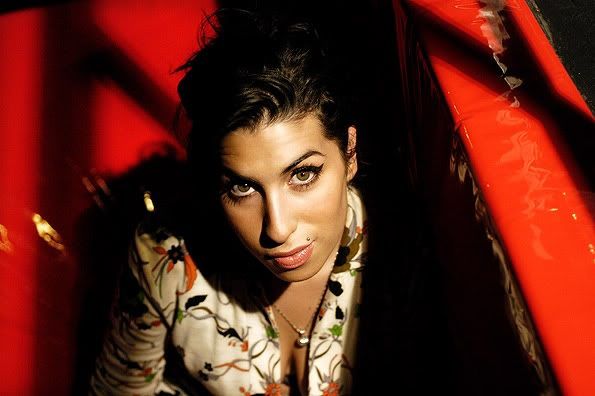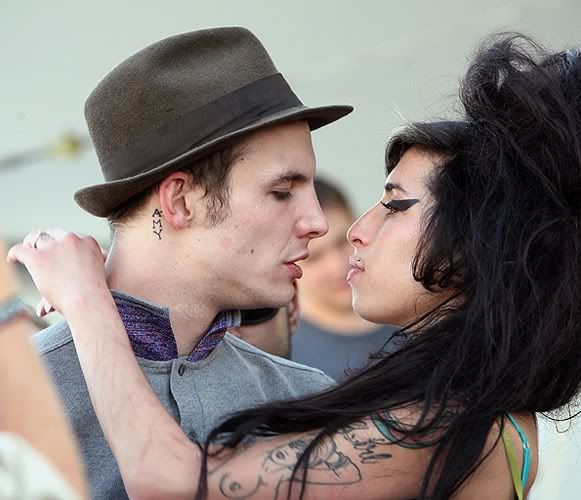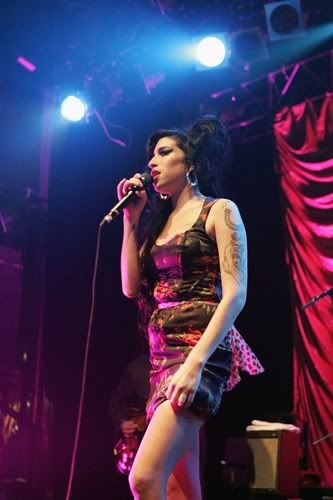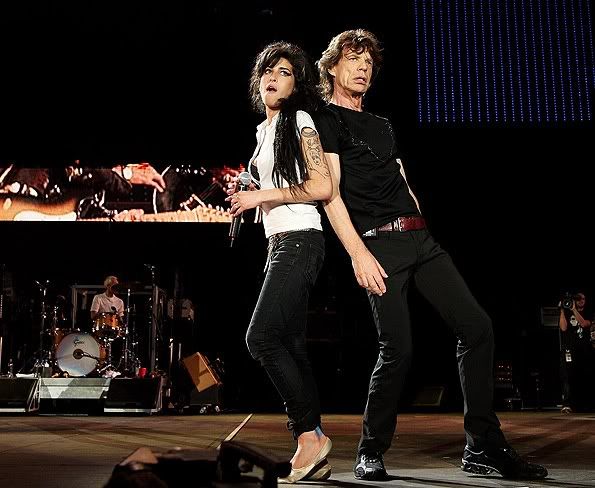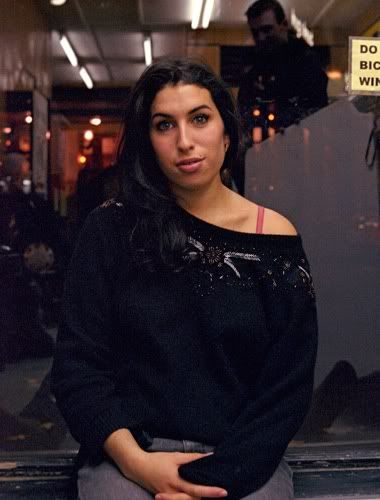 The 27-year-old British soul singer was

reportedly found dead yesturday at her London apartment

at 4:05 p.m. GMT. There's no word on the exact cause of death, but Winehouse had been struggling with drug addiction for many years.
Winehouse cancelled a European tour last month after a disastrous show in Serbia, during which she repeatedly forgot her words and was booed by the 20,000 fans in attendance.

"Amy Winehouse is withdrawing from all scheduled performances,"

spokesman Chris Goodman said at the time. "Everyone involved wishes to do everything they can to help her return to her best and she will be given as long as it takes for this to happen."
Winehouse became an international superstar shortly after the release of her 2006 LP

Back to Black, which was produced by Mark Ronson. It contained the hits "Rehab," "You Know I'm no Good," "Love Is a Losing Game" and "Back to Black." Her brassy voice, retro Motown sound and painfully personal lyrics made her one of the most acclaimed female singers of the past decade.
Mark Ronson, who produced several songs on Winehouse's album

Back to Black and shared a Record of the Year Grammy with her in 2008,

tweeted that

"she was my musical soulmate & like a sister to me. This is one of the saddest days of my life."
I wanted to do a blog tribute for one of my favourite singers. I was surprisingly shocked by her sudden death yesterday, even though she had a notorious history of drug and alcohol dependence. I somehow believed that Winehouse would have taken some time off to recover and get back up, but sadly she had been deeply controlled by drugs and alcohol for too long. After her shocking concert performance in Serbia, I was somewhat assured that her managers were going to take control and help her recover, during her 2 year break period.
I consider both my Winehouse albums "Frank" and "Back to Black" a sentimental piece to my music collection, and have always drawn to listen to them, particulary this month for some reason! Her music really stood out for me amongst the masses of frivolous commercial music that is out there. It's really a loss to the music world, but hopefully a blatant sign to all those who are currently fighting alcohol and drug addiction to wake up and realize that the fight will be worth it, and to not give up.